Our world is filled with so many conflicts and chaos and "Praying for Leaders", those who affect policies around us, is a task all believers have to take. The fact is, the Bible encourages us to pray for those in leadership positions, recognizing the impact they have on our lives and societies.
Since our prayers can have a profound impact on the course of nations and the well-being of society, today we are divinely called to pray for those in leadership positions, including political leaders and all who hold authority.
Let's get started!
Key Takeaway from Praying for Leaders:
This devotion underscores the importance of praying for leaders, seeking divine guidance for those in authority, and promoting peace and godliness in our lives.
Anchor Bible Verse of the Day
Therefore I exhort first of all that supplications, prayers, intercessions, and giving of thanks be made for all men, 2 for kings and all who are in authority, that we may lead a quiet and peaceable life in all godliness and reverence.

1 Timothy 2:1-2 (NKJV)
Our anchor Bible verse of 1 Timothy 2:1-2 is a clear exhortation from the Apostle Paul, emphasizing the need for believers to engage in various forms of prayer for all people, including kings and those in authority.
The purpose of these prayers is to cultivate a peaceful and godly environment where people can live in harmony and reverence.
Key Explanations
Supplications: Earnest petitions and requests before God.
Prayers: Conversations and communion with God.
Intercessions: Actively standing in the gap for others through prayer.
Giving of thanks: Expressing gratitude to God for His blessings
Reflection on Praying for Leaders
Our reflection today centers on the importance of praying for leaders. In a world marked by diverse leadership styles and governance structures, we face a fundamental choice – indifference or active involvement through prayer.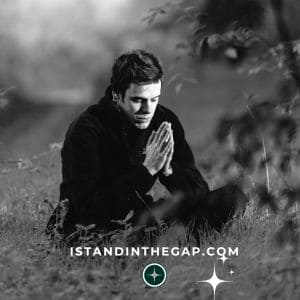 Truth is, leaders have the authority to shape policies, enact laws, and influence the course of nations. Their decisions impact the economy, social welfare, and individual freedoms. As such, our prayers for these leaders hold the potential to shape the destiny of our communities and nations.
Let's consider the words of Proverbs 21:1:
The king's heart is in the hand of the Lord, Like the rivers of water; He turns it wherever He wishes.
This verse reminds us that God's sovereignty extends to the hearts and decisions of leaders. Through our prayers, we can become instruments of His guidance, turning the hearts of leaders toward His purposes.
Beloved, the Bible is replete with examples of how prayer changed the course of nations.
When God's people fervently prayed, divine intervention occurred, leading to remarkable transformations in history.
Today, we have the same privilege and responsibility to pray for our leaders.
Let us be inspired to approach our prayer time with a renewed focus on interceding for those in authority. The impact of our prayers extends beyond our immediate surroundings and reaches the corridors of power, where decisions that affect countless lives are made.
Call to Action
Today, take the first step in fulfilling your calling to pray for leaders. Dedicate time to pray for your local, national, and global leaders, invoking God's wisdom, guidance, and divine intervention in their decision-making. Encourage others to join you in this vital endeavor.
Recognize that your prayers can lead to a peaceful and godly environment in your community.
Prayer Points for Today
Pray for Wisdom: Ask for wisdom and discernment from leaders at all levels of government.
Pray for Unity: Seek unity and cooperation among leaders for the greater good of society.
Pray for Godly Values: Pray that leaders may uphold and promote godly values and principles in their decision-making.
Let's Pray
Our Father, we come before you with hearts full of gratitude for the leaders you have placed in authority. We lift them in prayer, asking for your divine wisdom and guidance in their decisions.
May our communities and nations be filled with peace, unity, and reverence.
In Jesus' precious and mighty name, we pray. Amen.
---
My prayer for you today: I pray that you embrace the call to pray for your leaders, recognizing the transformative power of your intercessions in shaping a peaceful and godly environment.