There have been several moments when I ask God to plead my cause. Especially in times of adversity or distress I emotionally appeal to God to come to my aid.
Yes, life often presents challenges that seem insurmountable, leaving us yearning for someone to plead our cause. In Psalm 35:10, David finds solace in the assurance that God is the ultimate advocate, standing with us in our trials.
Let's embark on a journey into the depth of this psalm and discover the comfort it offers to those who seek divine intervention.
What he did was a yearning for God's divine intervention when was facing overwhelming circumstances.
Key Takeaways to Consider
This devotional inspires us to trust in God as our ultimate advocate, especially in challenging times.
---
Anchor Bible Verse of the Day
Plead my cause, O Lord, with those who strive with me; Fight against those who fight against me.

Psalm 35:10 (NKJV)
Our anchor verse of Psalm 35:10 is about David's cry to God to deliver the helpless and the needy from oppressors in times of conflict and opposition.
By that, the psalmist acknowledges God as the righteous defender against adversaries.
Key Explanations
Delivering the Poor: Expresses the plea for God's deliverance of the oppressed against the powerful.
Plead My Cause: A plea for God's intervention and defense in the face of adversity.
Reflection on Plead My Cause
David's plea in Psalm 35:10 echoes the unspoken cries of many hearts. It's a touching prayer that resonates across time – a desperate call for divine intervention, a cry for help when the odds seem overwhelming.
I want you to imagine yourself amidst the chaos of life's battles, feeling the weight of uncertainty pressing down. It's in these moments that the plea, "Lord, plead my cause" rings deep.
That plea, sums up the realization of God's matchless ability to protect the vulnerable, to be an unwavering refuge when all else seems futile.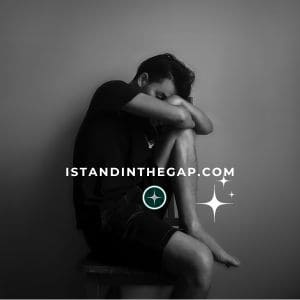 ---
In Psalm 69:18, another plea reads:
Draw near to my soul, and redeem it;
Deliver me because of my enemies.
This echoes David's yearning for redemption and intervention from adversaries.
We see this today, too. In a world with many challenges, we often find ourselves standing against towering adversaries – a constant fight against injustices, uncertainties, and personal struggles.
This verse becomes a lifeline, a reminder that even when life seems tilted, God is our advocate. When we cry, "Plead My Cause," it's God we summon to our aid.
David's plea reminds us that God not only hears but responds to our cries. His power transcends the seeming impossibilities we face. It's a reassurance in faith that even against overwhelming odds, our cries reach God, and divine intervention touches our lives.
Beloved, let this reflection remind us to stand as advocates for the vulnerable also, just as we plead for God to be our advocate.
As believers, we are called to lean on His strength, acknowledging our dependence on His divine intervention.
Romans 8:31 reads:
What then shall we say to these things? If God is for us, who can be against us?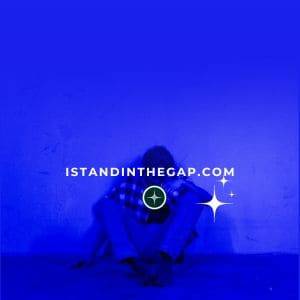 ---
This verse reinforces the truth that, with God as our advocate, no force can prevail against us.
Today, let this reflection be a reminder that God is not only willing but eager to plead your cause. Whatever struggles you face, lay them before Him, for He fights for you.
Call to Action
Today, take a moment to acknowledge God's intervention in your life. Reflect on moments where you felt divinely guided in times of distress and extend a helping hand to someone in need.
Prayer Points for Today
Divine Intervention: Pray for God's intervention in difficult situations.
Empathy: Ask for a heart that resonates with the struggles of the oppressed.
Strength: Pray for strength and guidance when standing up for the vulnerable.
Let's Pray
Our Father, we seek Your divine intervention today. Stand as an advocate for the helpless and lead us in extending compassion to those in need.
---
My prayer for you today: I pray that in every situation where you need divine intervention, God will fight for you, and His victory will be evident in your life.