Welcome to today's devotional, "Finding Joy in Trials." Life is filled with both joyous moments and challenging times. It's during these trials that we should discover the strength of our faith and our capacity to find joy amidst difficulties.
The book of Habakkuk, with only 3 chapters, contains a powerful message about maintaining joy and faith even when faced with adversity. Today, we'll delve into it and explore how to find joy amid life's trials.
---
---
Key Takeaway from Finding Joy in Trials
Trials are a part of life, but our response to them can lead to greater joy by trusting God, no matter the circumstances.
Anchor Bible Verse of the Day
Though the fig tree may not blossom, nor fruit be on the vines; though the labor of the olive may fail, and the fields yield no food; though the flock may be cut off from the fold, and there be no herd in the stalls – yet I will rejoice in the LORD, I will joy in the God of my salvation.

Habakkuk 3:17-18 (NKJV)
Our anchor Bible verse of Habakkuk 3:17-18 describes a scenario of agricultural hardship. It paints a picture of barrenness and scarcity in the land.
The fig tree was not blossoming, there was no fruit on the vines, and the fields yielded no food. Despite these challenging circumstances, the prophet Habakkuk declared his unwavering joy in the Lord and the God of his salvation.
This passage teaches us that even in the most trying situations, we can choose to find joy in God.
Key Explanations
I will rejoice in the LORD: A deliberate decision to find joy in God regardless of external circumstances.
I will joy in the God of my salvation: The foundation of our joy is rooted in God's salvation and love.
Reflection on Finding Joy in Trials
As we all are aware, trials are an inevitable part of life. Just as Habakkuk faced adversity in his time, we too encounter various forms of trials – personal, financial, relational, or health-related. However, how we respond to these challenges is crucial.
Habakkuk's declaration of joy amid hardship is a powerful testament to the resilience of faith. I see it as an affirmation of trust in God's providence and love.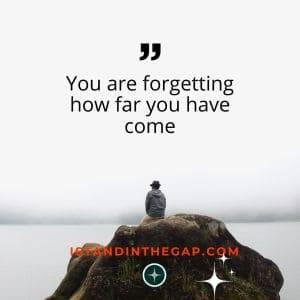 What Habakkuk's story is inferring here is that our joy is not determined by our circumstances but by our relationship with God.
This passage echoes James 1:2-3:
Consider it pure joy, my brothers and sisters, whenever you face trials of many kinds because you know that the testing of your faith produces perseverance.
Finding joy in trials is not denying the difficulties we face but acknowledging that our faith can grow stronger through them. Our joy is rooted in the unchanging character of God.
In our reflection today, let's consider how we can apply Habakkuk's attitude to our lives. How can we find joy amid trials? It begins with recognizing that God's love and salvation are constants, irrespective of our circumstances.
Today, let's choose joy, not because everything is perfect, but because God is with us in every trial. May our trust in Him lead to greater joy.
Call to Action
In your current situation, make a deliberate choice to find joy in God's presence. Share this joy with someone facing a trial and be a source of encouragement.
---
---
Prayer Points for Today
Joy in Trials: Pray for the ability to find joy amid life's trials.
Strengthened Faith: Ask God to strengthen your faith during challenging times.
Encouragement: Pray for those facing difficult circumstances, that they may find joy in God's love.
Let's Pray
Our Father, we thank you for your unchanging love and salvation. Please help us to find joy in our trials, trusting in your providence. May our faith grow stronger as we choose joy, not because of our circumstances, but because of our relationship with you.
In Jesus' precious and mighty name, we pray. Amen.
---
My prayer for you today: I pray that in the midst of your trials, you find unshakable joy in the God of your salvation.