The journey of faith is a profound one, and it's loaded with divine secrets, yes, secrets that are only unearthed by following very simple steps.
To those of us who live in areas where the soil has gold and diamond, there are hidden secrets to getting hold of some of these precious pebbles of metals, so too can we unearth divine secrets as we explore the depths of our spiritual journey.
---
As we explore today's devotional, we'll uncover the hidden treasures of God's wisdom and its insights for our lives.
Anchor Bible Verse of the Day on Divine Secrets
14The secret of the Lord is with those who fear Him, and He will show them His covenant. 15My eyes are ever toward the Lord, for He shall pluck my feet out of the net.

Psalm 25:14-15 (NKJV)
The psalmist reveals the intimate relationship between God and those who revere Him in these verses. He describes God's secrets as being shared with those who fear Him.
These secrets represent the profound wisdom and guidance that God imparts to His faithful followers. The psalmist's unwavering trust in the Lord's protection and guidance is also evident in the latter verse.
Key Explanations
The secret of the Lord: This refers to the deep insights, wisdom, and guidance that God shares with those who fear Him.
His covenant: God's promise and commitment to His people. He reveals this covenant to those who fear Him, allowing them to experience His faithfulness and love.
Reflection on Divine Secrets
As we ponder these verses, we are reminded of the special relationship God shares with His children.
In thinking about divine secrets, it's only natural to wonder what these secrets are and how we can access them. Our anchor verse of the day gives us a glimpse into this mystery.
It reminds us that God's wisdom is not hidden from us but reserved for those who fear and revere Him.
Beloved, fearing God does not mean living in constant fear of Him; it means having a deep respect and awe for His majesty and sovereignty. It's an acknowledgment that God's ways are higher than our ways, and His understanding far surpasses our own.
Simply put, divine secrets are privileges we receive when we approach God with reverence and humility.
In Proverbs 9:10, we read:
The fear of the Lord is the beginning of wisdom, and the knowledge of the Holy One is understanding.
This reverence opens the door to divine secrets.
---
I want you to consider this:
When we approach God with humility and an open heart, seeking His guidance in prayer and through His Word, we position ourselves to receive these divine insights. God longs to share His wisdom with us, to guide us through the complexities of life, and to reveal His covenant – the promise of His unwavering presence and protection.
Proverbs 3:5-6 encourages us to trust in the Lord with all our hearts and lean not on our understanding.
By acknowledging Him in all our ways, He will direct our paths. This is a beautiful expression of how God shares His secrets with those who trust in Him completely.
The divine secret mentioned in the passage is God's covenant. We see a parallel message in Jeremiah 33:3:
Call to Me, and I will answer you, and show you great and mighty things, which you do not know.
Today, God invites us to seek Him, to call upon His name, and He promises to reveal great and mighty things beyond our understanding.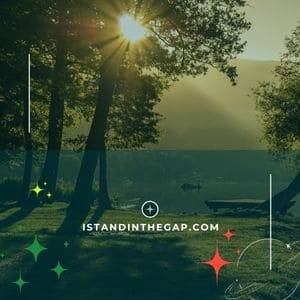 Call to Action
Today, take a moment to rekindle your reverence for God. Seek His presence, pray, and meditate on His Word.
Allow Him to reveal His divine secrets to you, to bring light to areas of your life where you need guidance and wisdom.
Prayer Points for Today
Pray for a deeper reverence for God in your heart, allowing you to draw closer to Him and receive His secrets.
Ask God to reveal His covenant and promises in your life, giving you clarity and direction.
Pray for discernment to recognize the divine secrets God unveils to you, so that you may walk in His light.
Let's pray
Our Father, we approach you with hearts full of reverence and awe, recognizing your wisdom and majesty. We long to understand the divine secrets you have in store for us.
As we seek your guidance, open our hearts and minds to your wisdom and insights. May we trust in you with all our hearts and lean not on our understanding.
In Jesus' precious and mighty name, we pray. Amen.
---
My prayer for you today: May you walk in the light of the divine secrets revealed to you today, and may your reverence for God continue to grow. Embrace the wonder of your journey, knowing that God has beautiful revelations in store for you as you seek Him.